In recent decades, aesthetic procedures have become an integral part of the specialty of dermatology. Dermatologists have introduced and helped perfect a wide variety of aesthetic operations and other treatment approaches. During one decade I worked at the Rosenpark Klinik in Darmstadt, a well-known private clinic for aesthetic dermatology and plastic surgery. I was able to acquire extensive experience in this field. The founder and director of the Rosenpark Klinik, Gerhard Sattler M.D., is renowned  for his expertise worldwide. I was lucky enough to have him as a teacher and then colleague. My specialties and favoured procedures are liposuction in tumescent local anaesthesia both for cosmetic indications and to treat conditions like lipedema, as well as non- or minimal-invasive facial rejuvenation. The mainstays of this skin rejuvenation approach are injections of different resorbable fillers to diminish or remove wrinkles and to restore volume, as well as botulinum toxin to relaxe muscles of facial expression. I am also experienced in using a variety of modern devices such as different laser systems and ultrasound devices to smooth out and tighten the skin in a non-invasive way.
"Excellence is doing ordinary things extraordinarily well!" 
John W. Gardner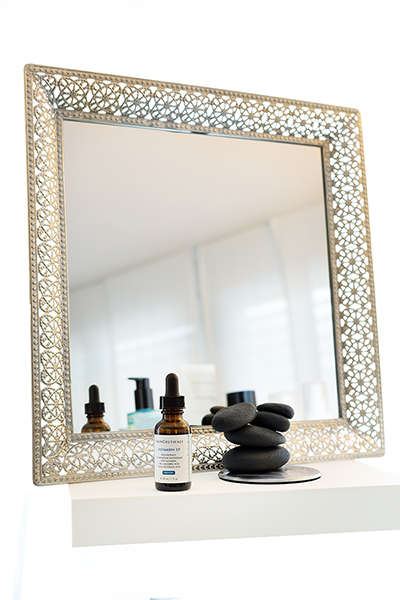 In our first meeting, I would like to hear your wishes and expectations. A mirror is a useful tool to analyze together the current condition. Previous portrait photographs may be helpful in some cases. My task is to explain carefully and clearly which aesthetic measures or procedures are possible and indicated, what results can be reasonably expected, and which risks exist. You have to be informed about downtime and treatment costs. The key point of this consultation is the personal recommendation of your physician. Successful treatments always require confidence on both sides – the patient and the physician. My decade-long experience in aesthetic dermatology and your trust are the best guaranty for relaxed therapy sessions and your satisfaction with the results.
After decision for treatment options is made, the next step is to give writen informed consent for the planned aesthetic treatments or surgical procedures. Our doctor-patient talk is supplemented by an informed consent form. Once again the different treatment steps, as well as their risks, possible complications and side effects will be explained. At this time any remaining questions or new questions raised by the standardized document will be answered. You will certify with your signature that I have informed you in detail, that you understand and agree with the procedures and that you will follow the pre- and post-operative recommendations. This consultation should occur early enough in the course of planning, so sufficient time is available to reconsider all these issues.