"Dermatology meets Aesthetics!"
I am glad that you have found me via internet. I am a dermatologist and have enthusiastically practiced aesthetic dermatology for the past 20 years. I am especially intrigued by the current possibilities for body shaping and facial rejuvenation. Achieving a natural appearance is the most important goal of every treatment. I want to make aesthetic treatment a reality for you. The combination of my experience and your trust will lead to the best possible results for you.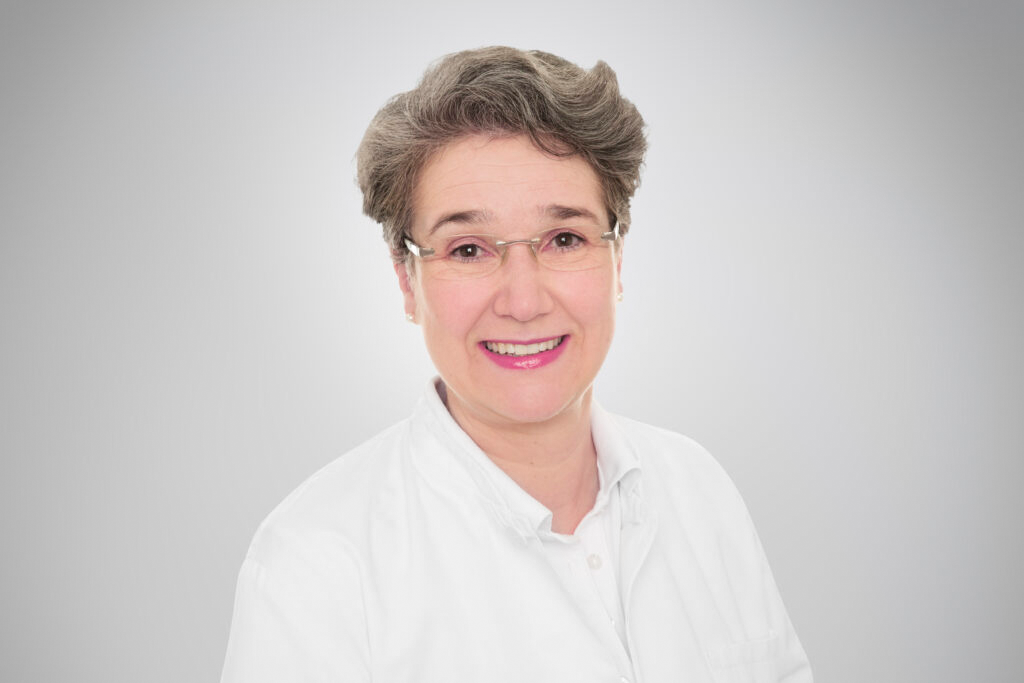 My basic concept in facial aesthetic treatment is – use the smallest possible measures to gain optimal effects. Our mutual goal is a fresh, relaxed and natural appearance for you. "Perfect Aging" is what you want and deserve, not an unrealistic return to youth. As much as necessary, as little as possible. Aesthetic body styling with liposuction can free your spirits – not only through the permanent, targeted removal of cosmetically-disturbing fat deposits, but also by providing a completely new attitude about life after the procedure. Safety is the most important consideration when planning an aesthetic treatment or a surgical procedure. The desired results must be realistic and compatible with the associated risks and side effects. If this is not the case, then one should not undergo the treatment. In our pre-treatment consultation, I will give you my specific recommendations for safe and successful aesthetic therapy.
Books and Book chapters 2022 Wörle B (2022) Ästhetische Dermatologie. In: Plewig G, French L, Ruzicka Th, Kaufmann R, Hertl…
"Aesthetic Dermatology" – author Dr. Birgit Wörle In the new, 4th edition of "Braun-Falco´s Dermatology" (Springer-Verlag Berlin Heidelberg), Dr. Birgit…
Sofwave (New ultrasound procedure for facial rejuvenation) – since January 2021
Since 2020 Manageress of the newly founded Central Swiss Derma AG with the following departments: Dermatologie und LaserZentrum DLZ, LipödemZentrum Zentralschweiz LZZ and Beauty Care Institut BCI, in close cooperation with Hirslanden Klinik St. Anna in Meggen
2017 Foundation of the LipödemZentrum Zentralschweiz LZZ at the Hirslanden Klink St. Anna in Meggen
2013-2019 Specialist in the team of the Dermatologie und LaserZentrum DLZ and attending at the Hirslanden Klink St. Anna in Meggen
2012-2013 Vice President of the German Society for Dermatosurgery DGDC
2010 – 2012 Manageress of the Scientific Study Center – Rosenpark Research, Darmstadt, Germany
2003-2012 Dermatologist in the team of experts in the Rosenpark Klinik, a private clinic for aesthetic dermatology and plastic surgery in Darmstadt, Germany
2001-2002 Senior physician, Department of Dermatosurgery, Clinic for Dermatology and Allergology, Rheinische Friedrich-Wilhelms-University in Bonn, Germany
1999 Specialist in phlebology (additional title)
1997 Specialist in dermatology and venereology
1993 License to practice medicine
1993-2000 Clinical Education in the Clinic for Dermatology and Allergology, Ludwig-Maximilians-University in Munich, Germany
1985-1991 Studies of human medicine at the Ludwig-Maximilians-University in Munich, Germany
German
Bavarian
Swiss German
English
Memberships in Professional Societies